Embrace Your Beauty. Believe in You. #KeepTheFaith
Glamorization of certain hair types stops here! 
We're breaking down the barriers of hair type discrimination (Texturism) by prioritizing textured hair and providing the best formulas so that everyone can feel confident in their unique beauty.
Experience the transformative power of clean holistic beauty. Our premium, handcrafted, non-toxic products nourish your strands while promoting mental wellness and empowering you to radiate your beauty from the inside out.
Let us make life predictable for you with our Holy Grail Collection!
It's called the Holy Grail because it gives you moisture like you've never experienced before.
With formulas so decadent you'll forget you're moisturizing your hair and will instead think you're smoothly icing a cake. Easy-Breezy!
This collection makes wash days predictable by instilling moisture into your strands for days at a time while decreasing your need to use more product which limits product build up.
Our slippery ingredients make wash day a breeze and cut down on detangling sessions saving you time and money to deal with the more unpredictable things in life.
Our line includes quality oils and ingredients such as kukui, baobab, babassu, aloe vera, and slippery elm.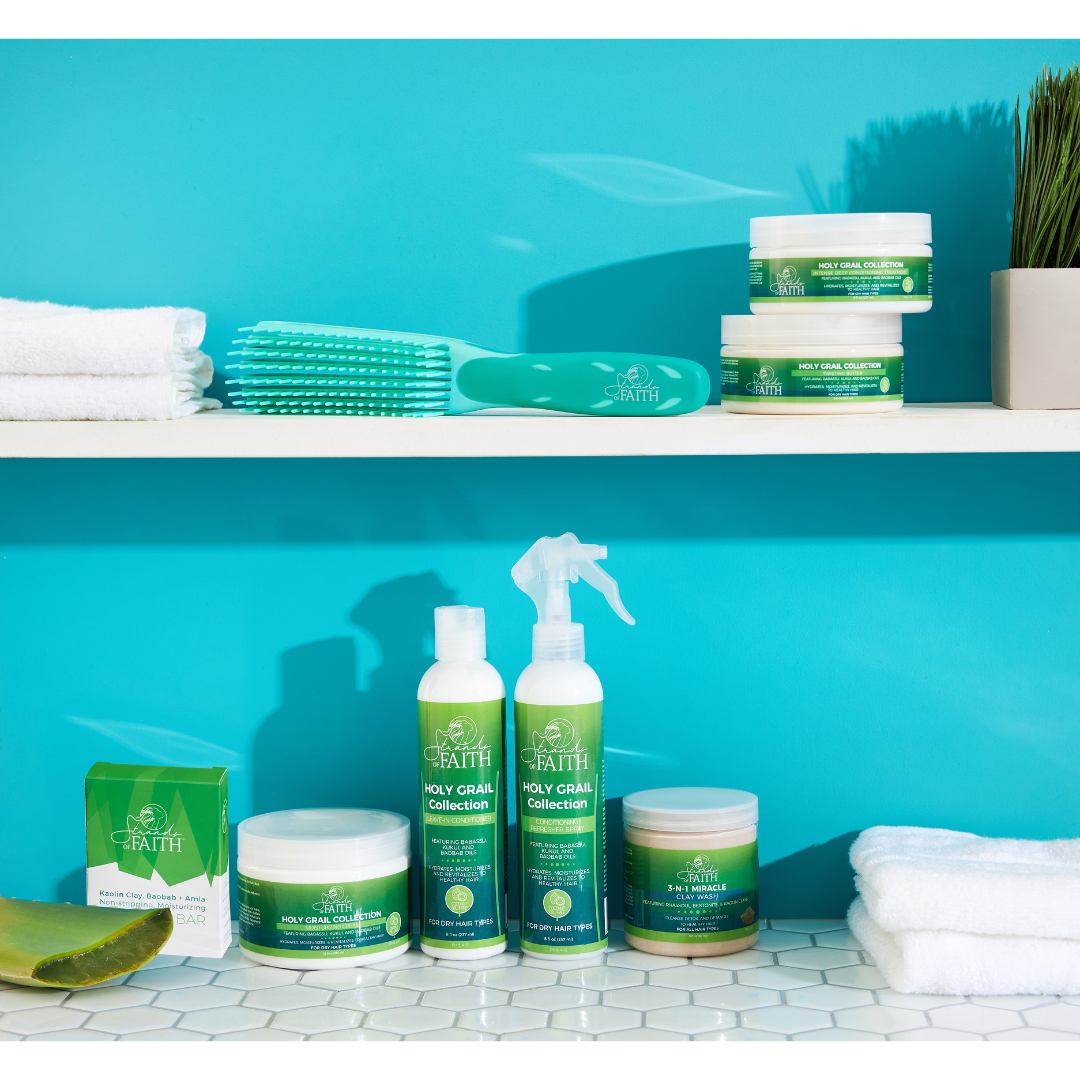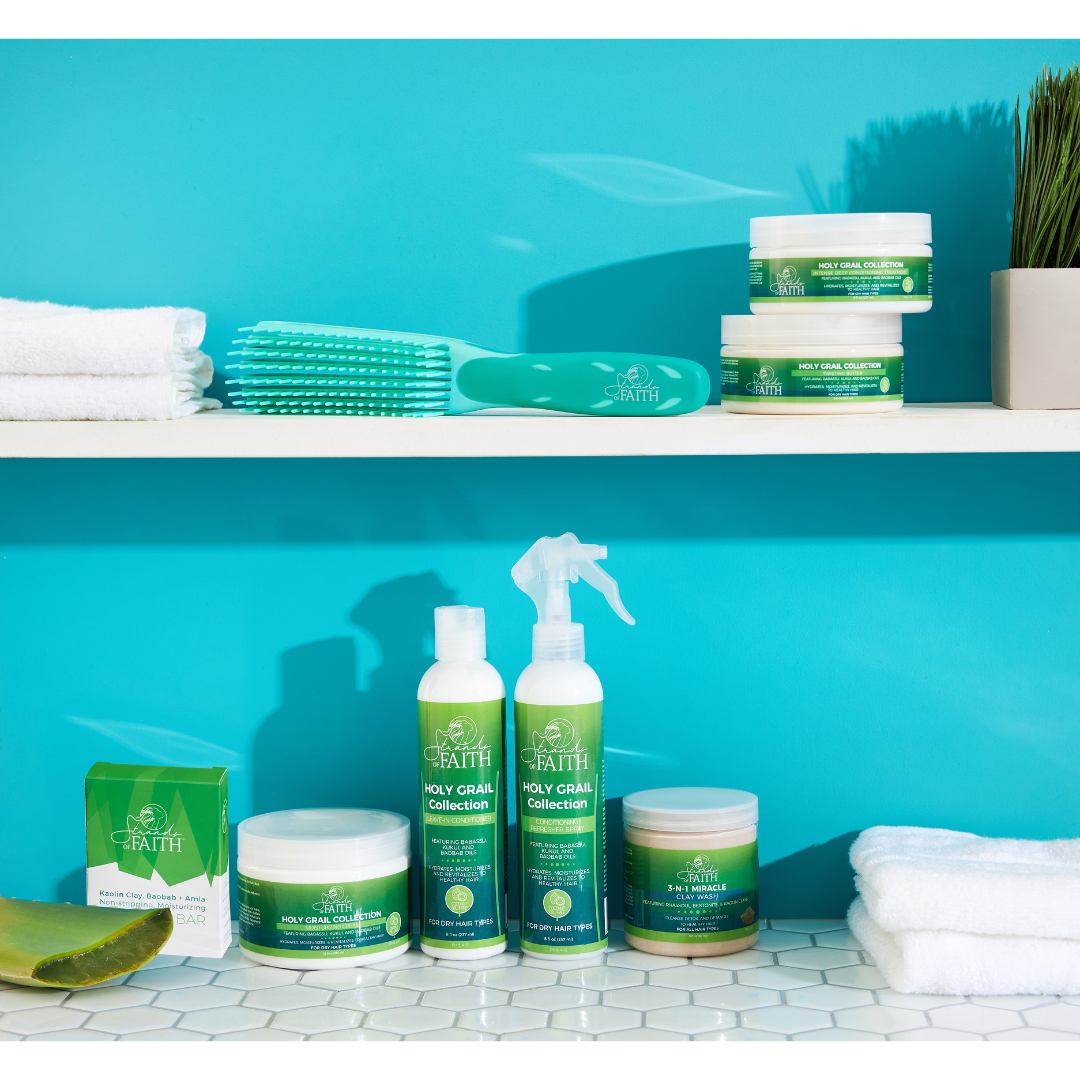 Who Are We?
We are a purpose driven brand, committed to ending global texturism by promoting mental wellness and self-love through our non-toxic formulas designed intentionally for textured strands.
Our botanical formulas work to stop breakage, end dryness, and environmental damage to nourish, restore, and refresh textured strands while increasing moisture-length retention and overall healthy hair and scalp.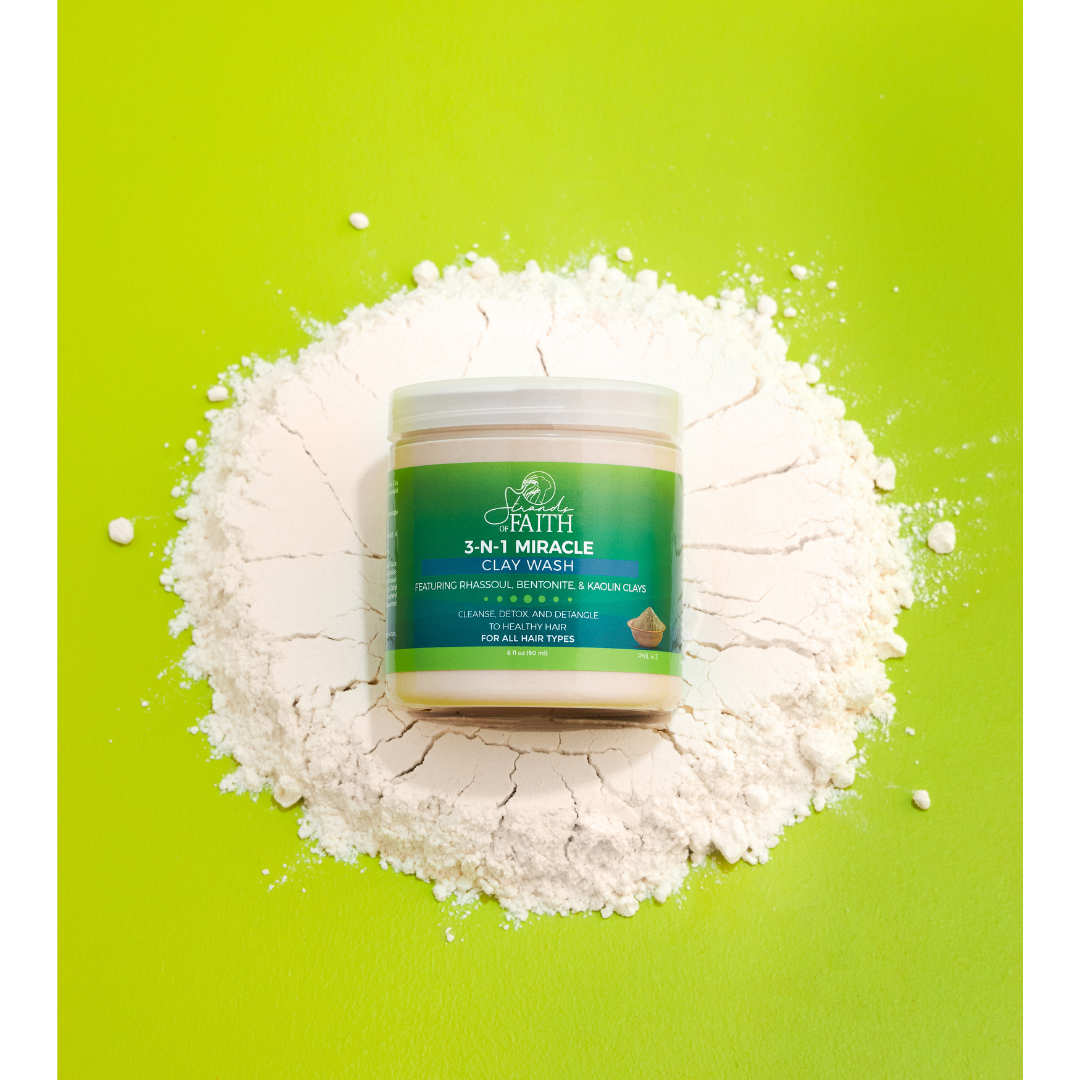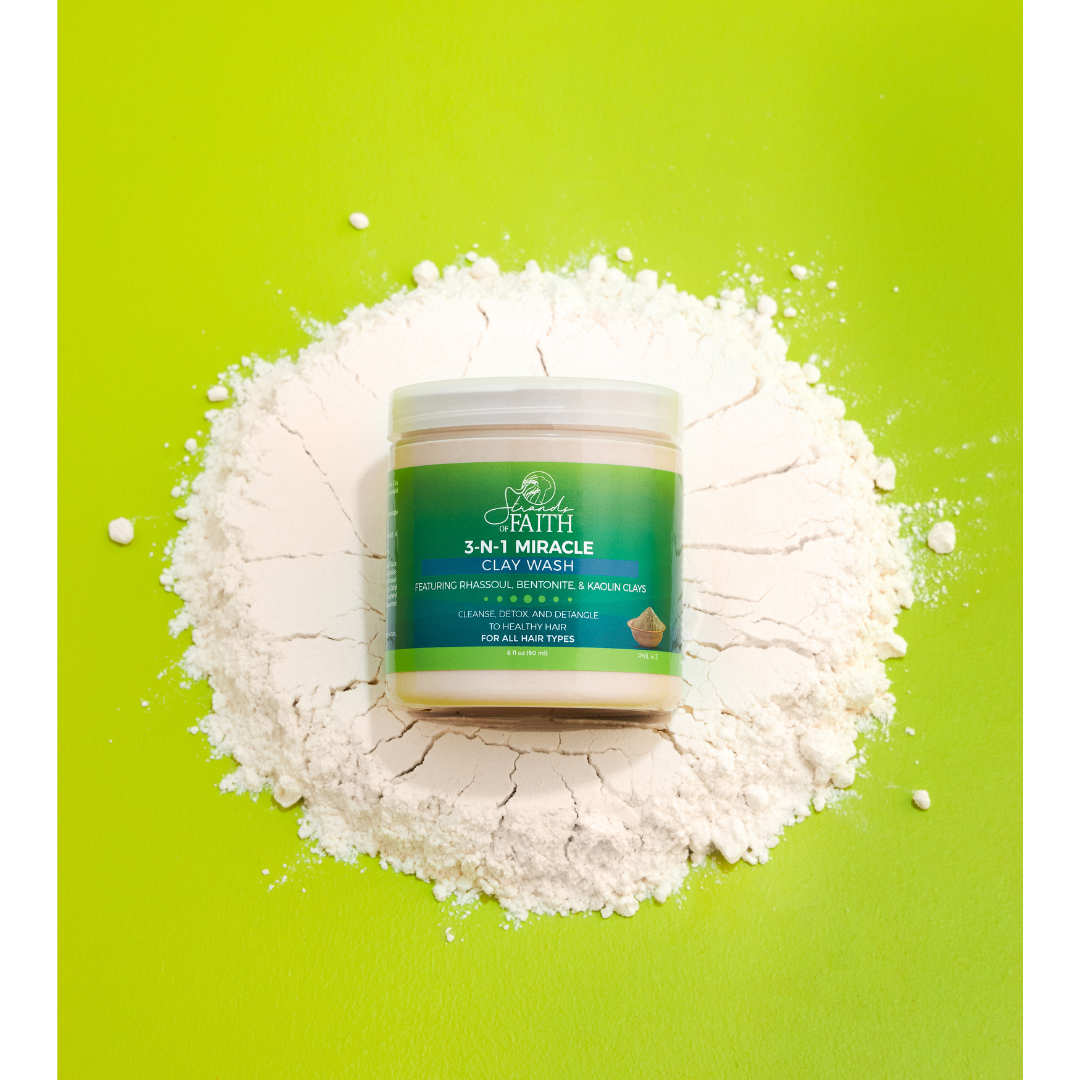 Cruelty Free + Non-Toxic
Our formulas are free of sulfates, silicones, parabens, mineral oil, phthalates, and paraffins.
No use of pure coconut oil for those who may be indifferent to it.
Sulfates are extremely drying for textured hair and silicones do nothing for the health of the hair. Our focus is on healthy first, styling second!
We are more than just a beauty brand. 
We aim to not only focus on making the hair strands healthy but also the soul.
The SOF experience entails encouraging and uplifting you to love and embrace your strands just as they are because you were created with intention.
And reminding you that you have a purpose in life.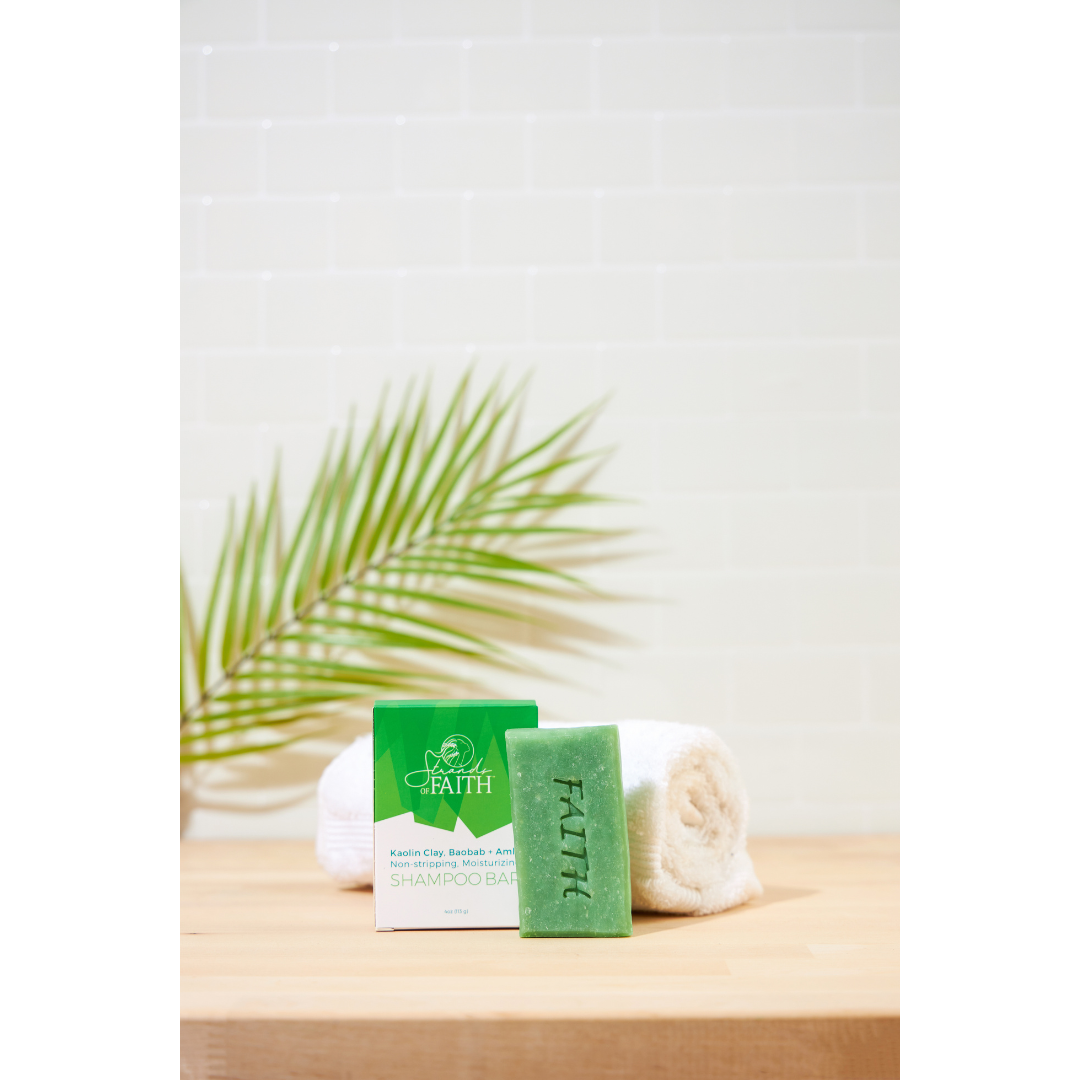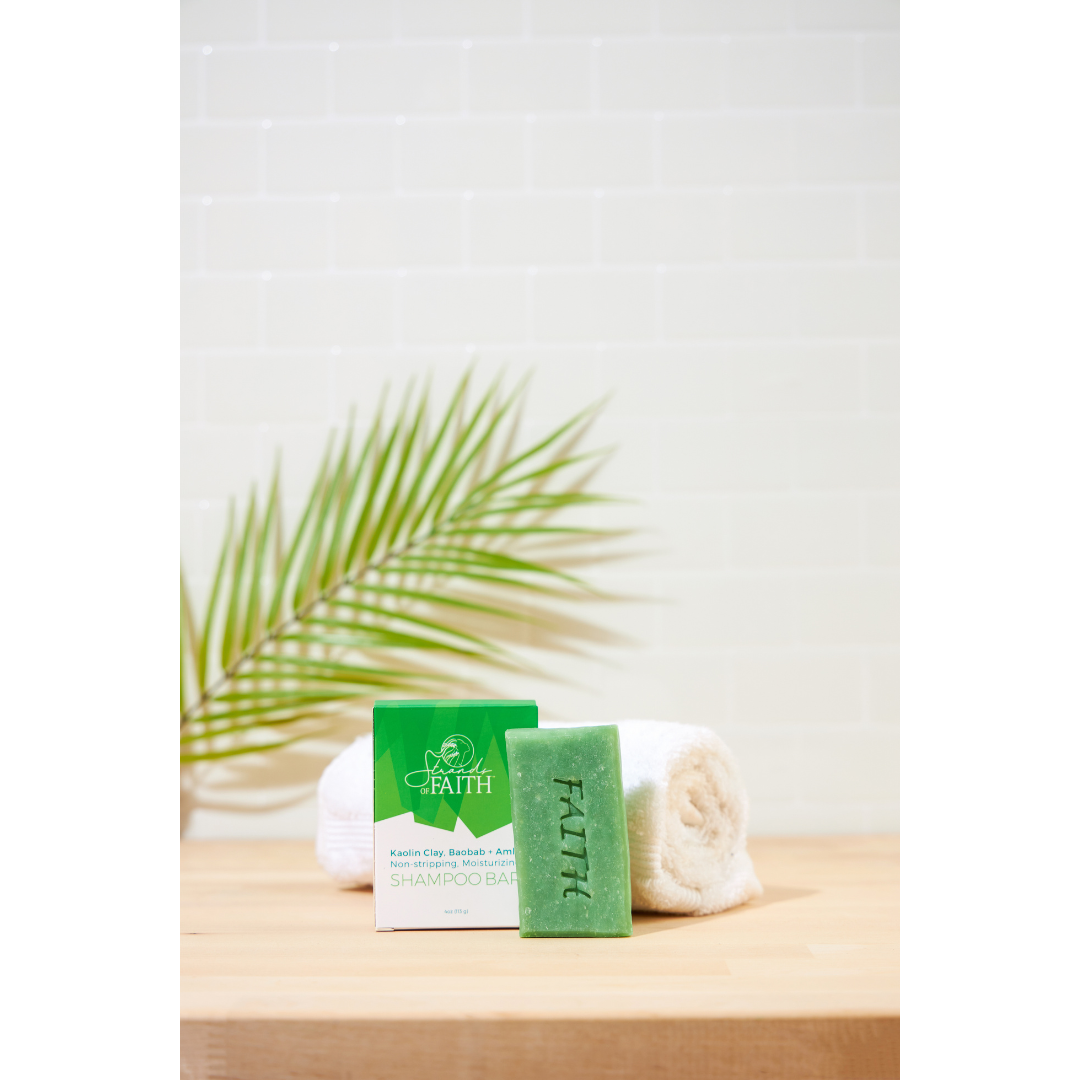 "Faith is the substance of things hoped for and evidence of things not seen."–Hebrew 11:1
So, if your desire is to have stronger, longer, fuller, or healthier hair then use quality products, give your hair the care that it needs, believe, and then watch it flourish.
Mental Health + Faith + Beauty
Strands of Faith isn't just a hair care brand, it's a holistic beauty experience that prioritizes mental health and faith.
Our Founder Ameka knows firsthand the power of faith in overcoming adversity and SOF is a testament to her belief in the transformative impact of faith.
With Strands of Faith, you're not just getting quality hair care products, you're joining a community that values inner strength and resilience even more than outer beauty.
If you're looking for a beauty brand that cares about your mental health as much as your hair, we got you!
Life is a Faith journey! Always remember to #KEEPTHEFAITH
OUR VALUES
OUR PROMISES:
To treat our customers with the utmost respect
To use only the best ingredients
To offer a faith-filled experience
To offer quality products based on consumer needs
OUR VALUES:
LOVE/RESPECT:  Treat others like you'd want to be treated.
SERVANT'S HEART:  Lead with what people need.
EXCELLENCE:  Do great things with the gifts you've been given.
COURAGE:  Learn, improve, and boldly drive change that matters.
FUN:  Work hard, laugh often.
TEAM:  Together, we're better.
INTEGRITY: Be who you are and live up to your commitment.
OUR PURPOSE: Our purpose is to inspire positive change and contribute to a healthier, more inclusive, and sustainable future.
OUR MISSON: We are committed to providing clean, non-toxic hair care products that celebrate and support all hair textures, while promoting mental wellness and self-love.
OUR MOTTO: #KeepTheFaith
OUR SLOGAN: Nourish. Restore. Refresh. Faithfully!
OUR TAGLINE: Where purpose meets beauty, no strands left behind.
SOF has a sustainability focus with giving back to local Non-profit in the form of monetary donations and education to local students. We are on a mission to create high quality clean products, create social impact, and expand our reach globally.
Mustard Seed Faith
"🌱This was a moment.
I got this mustard seed this past week from @strandsoffaith and this morning when I woke up I was in my feelings.  I was trying to push through some of the weight and decided to go for a walk.
God spoke to me through this mustard seed as it kept reminding me every time I looked at it that my faith - about healing, my faith - about restoration, my faith - about breakthrough, my faith - about love, my faith - about forgiveness, my faith about my life only needed to be 👌🏿 this big for the mountains of uncertainty and stress and worry and doubt and fatigue and loneliness and trauma and disappointment and betrayal and all else that my mind will replay over and over to MOVE. (Matthew 17:20) ☺️
I was so happy every time I held this bottle with the seed in it!  It brought me such joy and hope and delight. Because I believed and I knew that God sent this to me to remind me.  He sent me this seed in this bottle to tell me that His Word will not return to Him void. (Isaiah 55:11)
I put the bottle in my pocket and would take different pictures on my walk and every time I did I smiled SO BIG!
Then when I reached into my pocket I took out the bottle and something dropped out on the street, but I still had the bottle...only to look down and realize it was empty! 😭I was soooooo hurt!  I cried (luckily I had my sunnys on) but I was really heart broken! 💔  I searched EVERY WHERE on the inclined street  trying to find this seed but I could not find it.  As I searched I asked God 'Why would you let this happen?  It was my reminder that I thought you sent me.  You knew how much this meant to me!  You knew how much I needed this moment!  Why?' When I finally came to accept 💆🏿‍♀️that I would not find the seed I, still talking to God, said 'ok God if I can't find the seed then let me at least find the lesson.' ...and then God said this, 💝, "The seed was sent to you to show you and remind you of #faith but it was not sent for you to keep in a bottle.  In a bottle, it only benefits you.  Once you have what you need it must be released and shared. Then it will grow and produce MORE SEEDS. 🌳 I didn't need you to keep the seed...I needed you to plant it." -iamlydiaelle